WELCOME HOME!
WE ARE SO EXCITED TO HAVE YOU JOIN US FOR IN-PERSON SERVICES OR CONTINUE TO WORSHIP WITH US ONLINE!
We will be resuming in-person services on February 28, 2021 at 9:00 AM! Please see below for safety precautions required of all on site attendees: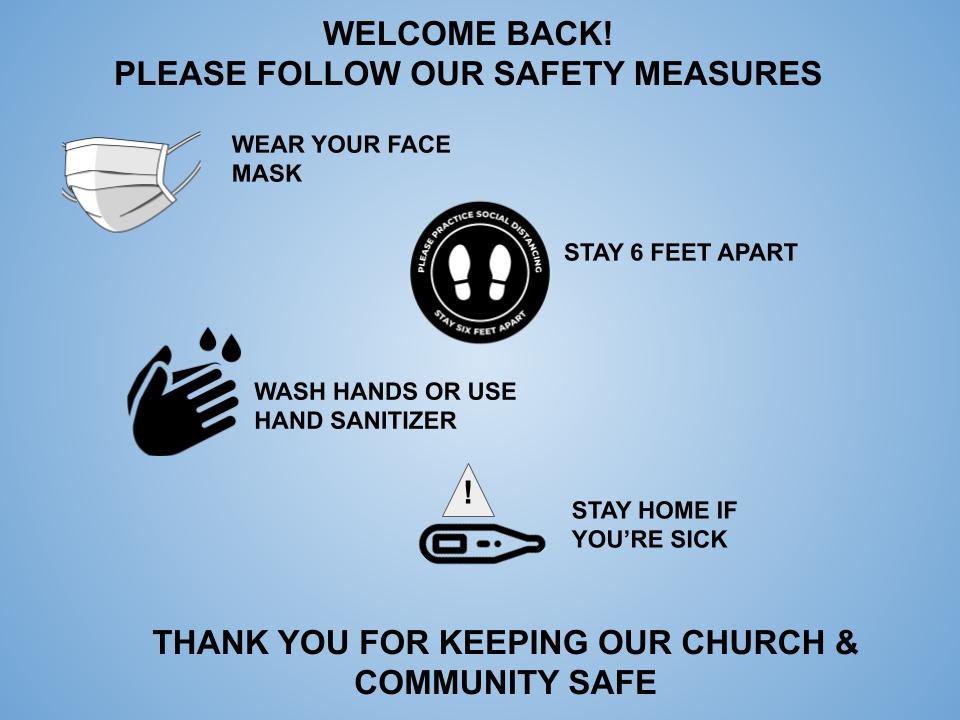 WHAT WE ARE DOING TO KEEP YOU SAFE
Upon arrival you will be greeted by our masked guest services team.
Masks are required for entry and must be worn covering mouth and nose the entire time you are in the building. We can provide a mask upon request.
Please make use of the hand sanitizer placed at all entrances and throughout the building and follow the 6-ft guideline to maintain adequate social distance.
All doors will be propped open and only the upstairs restrooms, will be available.
Sunday School for SCC Kids will be back soon! In the meantime, please enjoy worship together as a family. We will have activity bags for kids, upon request. Weekly online lessons and meetings are still happening for SCC Kids! Click HERE for kids up to 5th grade and HERE for Jr. High and High School.
We will observe Communion using prepackaged communion cups given to you by a greeter wearing gloves and a mask.
There will be offering plates in the back of the sanctuary to drop off your offerings when you come in or as you exit. You can also give online by clicking HERE.
As much as we miss everyone, we ask that you do not linger to talk in the hallway or lobby after the service. Please move outside where you can visit while staying socially distanced.
We can't wait to gather in person once again. Please follow all safety measures outlined here to ensure we take every precaution to keep one another safe, as well as our community. Thank you and SEE YOU SOON!
We will continue to livestream at 9 am every sunday. click below if you would like to join us online!