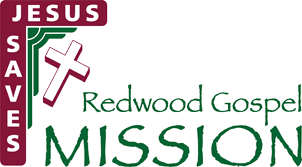 The focus of Redwood Gospel Mission is "bringing real change to the least, the last, and the lost in our community."
Since 1963, the organization has helped thousands of people in Sonoma County break free from homelessness, poverty and addiction.
The Mission has become the largest privately funded provider of services to the poor in the North Bay.
There are four sites in Santa Rosa that encompass the mission: a men's mission and homeless shelter, a women's mission, a women's shelter, and their ministry support center. In addition, the mission also has a thrift store, on Piner Road. The Mission employs over 25 people and depends on 100's of volunteers who serve year-round.